Hi, I'm Nadine Loxham.
I'm the owner and human face of Manchester Transcription Services, a Virtual PA, Secretarial and Transcription service provider. I'm the person you'll talk to on the phone, and I'm the contact for all new clients.
I established my Virtual PA/Secretarial and Transcription business in 2006 after spending 20 years as a senior level PA within several large organisations. My former boss used to work away from the office a lot and we had to work remotely, using the telephone and email, so I was used to working as a 'virtual' secretary much of the time. That's what gave me the inspiration for the services I offer now.
I offer excellent secretarial skills, bags of initiative and lots of common sense, all delivered with the professionalism you would expect from someone with my senior level experience. The great thing for my clients is that they only pay for what they get – not for coffee breaks, national insurance, sick pay or holidays.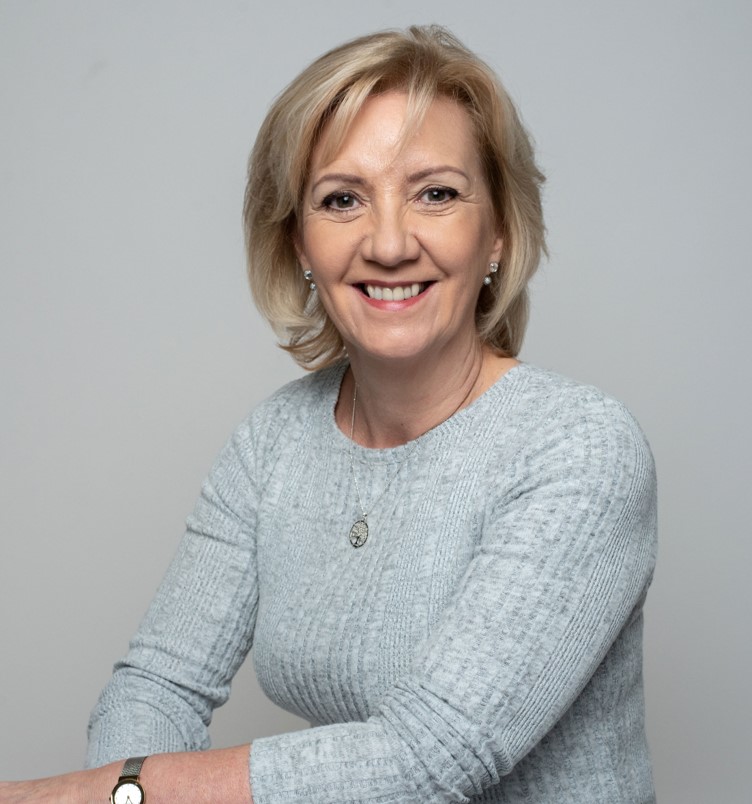 Manchester Transcription Services is a team of Virtual PA's – a professional, flexible, cost-effective string to your bow.
We specialise in transcription services – from highly confidential projects such as Police Interview transcription (some of the files come as CD's or digital files, such as Police interview transcription – PACE, Inquest hearings, personal injury medical reports, etc… ), to transcribing research notes. And in virtual secretarial back-up, including looking after your diary, Internet research, proofreading and typing.
Everything we do is tailored to you. We do as much – or as little – as you need, just when you need it. We're flexible and can be available whenever you need us, too. We've been to Dublin with one of our clients – an advertising agency – to take notes at a project launch, and we've even been into one client's office to organise their filing system!
GDPR Compliant
We take your data and reputation seriously. That's why we are 100% GDPR compliant.
Confidential & secure data transfer
Upload your files using our secure service.
UK Based
All our staff are UK based and vetted by us before handling any company data.
M P, East of England Development Agency
Absolutely professional to the core. Nadine and her team delivered a particularly difficult brief on time and to the highest standard. I would have no hesitation in recommending Nadine to colleagues and would certainly use this service again, confident that what was required would be delivered on time and to the highest professional standard.
S N, Simpson Burgess Nash
I would like to thank you personally for all the help and assistance you gave recently and to advise you that we were appreciative of the prompt and efficient way in which you undertook the project for us.
P H, PHPR
Reliable, efficient and recommended
T C, Ethical Management Consulting
An extremely efficient and responsive PA service. Nadine understands the requirements of the SME sector and provides a top class service that delivers when you need it. I am confident to recommend her because my experience shows that she prioritises us so we think we are getting her all to ourselves. And she never promises what she can't deliver so you know you are in safe hands.
M H, SoftSpot IT Services
After spending hours amending presentation documents for a new project, I approached Nadine to proof read and edit my work. Nadine quickly returned the work fully corrected and with extensive edits and suggestions all for the good. I should have sent them over much earlier, it would have saved me a lot of time. Fantastic value.
W M, Research Psychologist
I just wanted to say a big thank you for the great job you did with my recording. Can I just add that the service provided by Manchester Transcription was of an excellent standard, not just the finished transcript but also the way my enquiries were dealt with in a prompt and efficient manner. Also, Nadine, your friendly approach just tops it all. I will certainly be recommending your service to my colleagues and I will come back to you with other work in the future. Once again, I appreciate your work, many thanks.
S F, Pluck Andrew Solicitors
Thoroughly professional and would recommend you to any firm who asked. Hope to bring you further work in the future.
H W, Ethical Management Consulting
Nadine provided virtual office management and PA services to Ethical Management Consulting during a period of transition and growth. She expertly worked within the core team with myself and the Managing Director, holding together the administrative side of operations (including support to associate consultants) to enable us to provide excellent services to clients and grow the business. Nadine is efficient, trustworthy, easy to work with and works incredibly well under pressure in a virtual office environment. Highly recommended to anyone who wants a professional PA service.
F F, Brainbox Research Ltd
You've always been fantastic for us, and have turned round things really quickly when we need it.
K T, Mersey Training
Nadine supplies myself and Mersey Training Limited with a first class professional service, eager to help and more than generous with her approach to clients and staff.
Whether you're looking for long-term ongoing support, or you need help with one specific project, fill in the form below or just give us a call on 0161 244 8862.
​